Mehtab's
Awards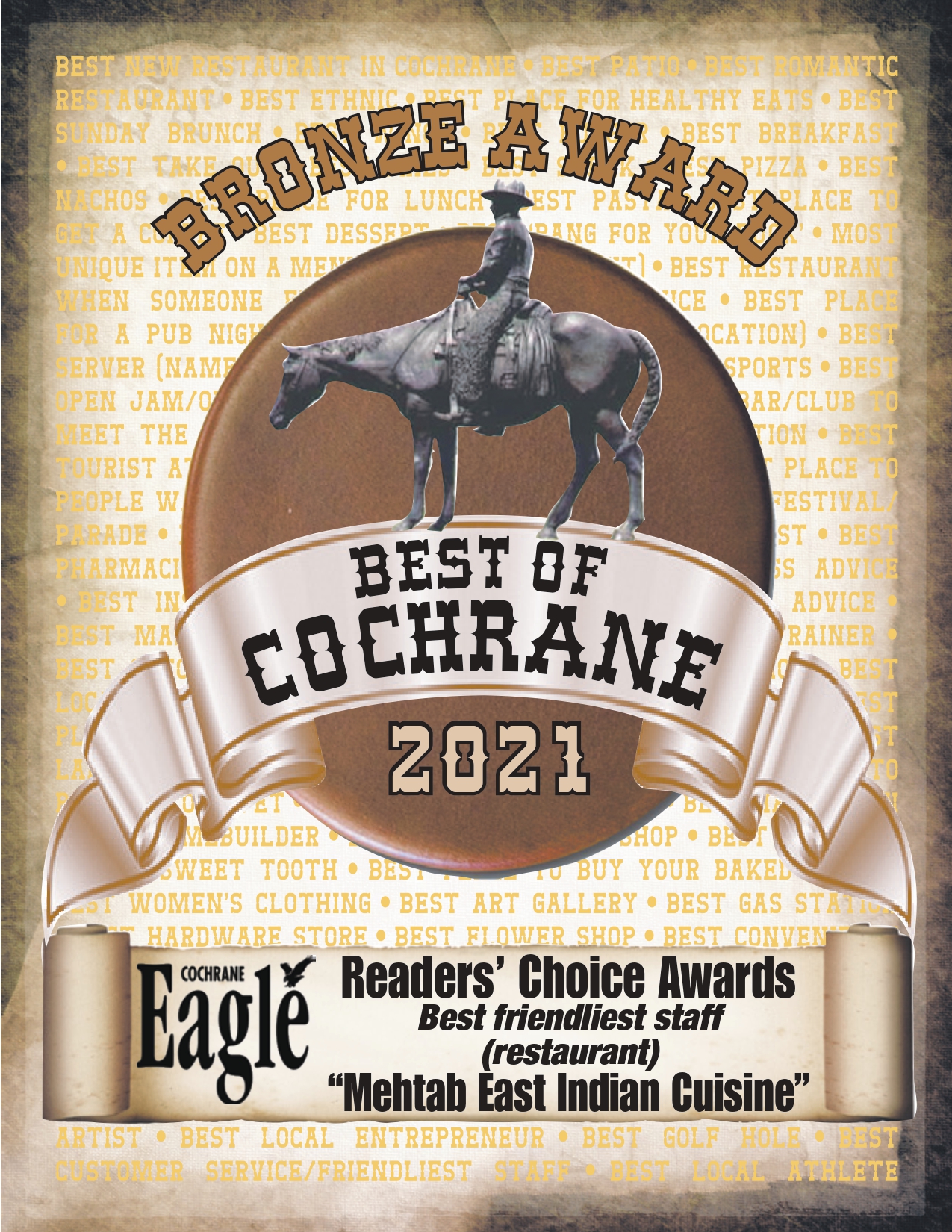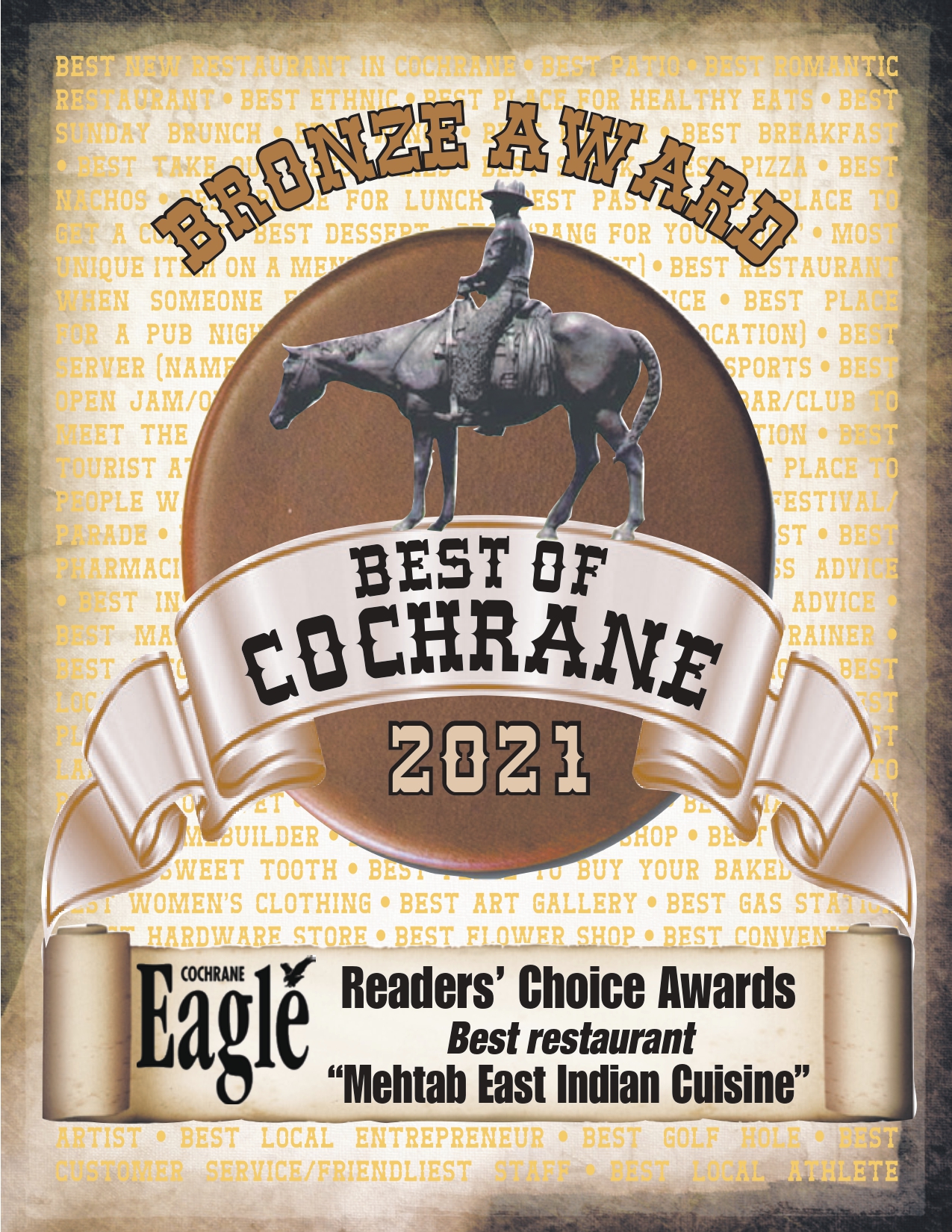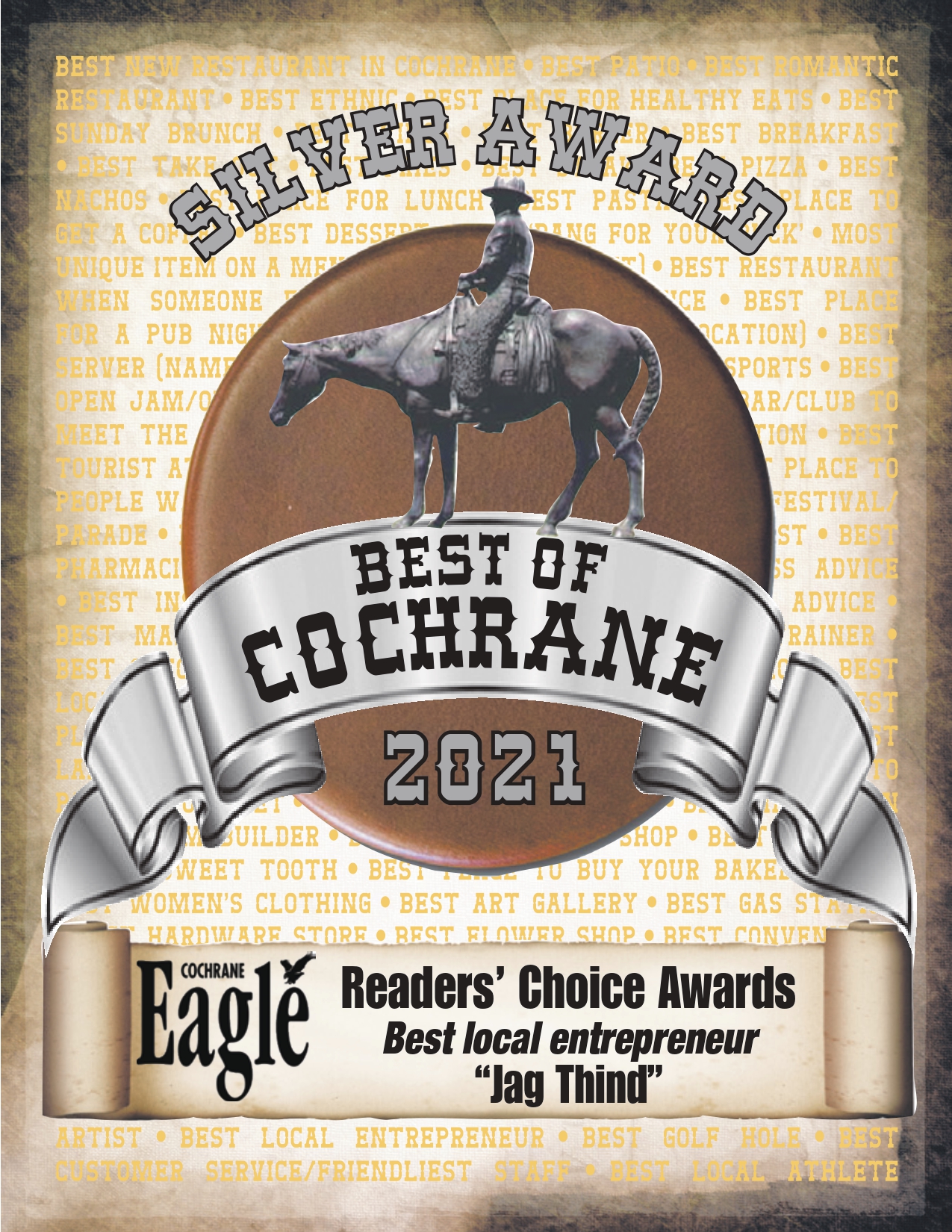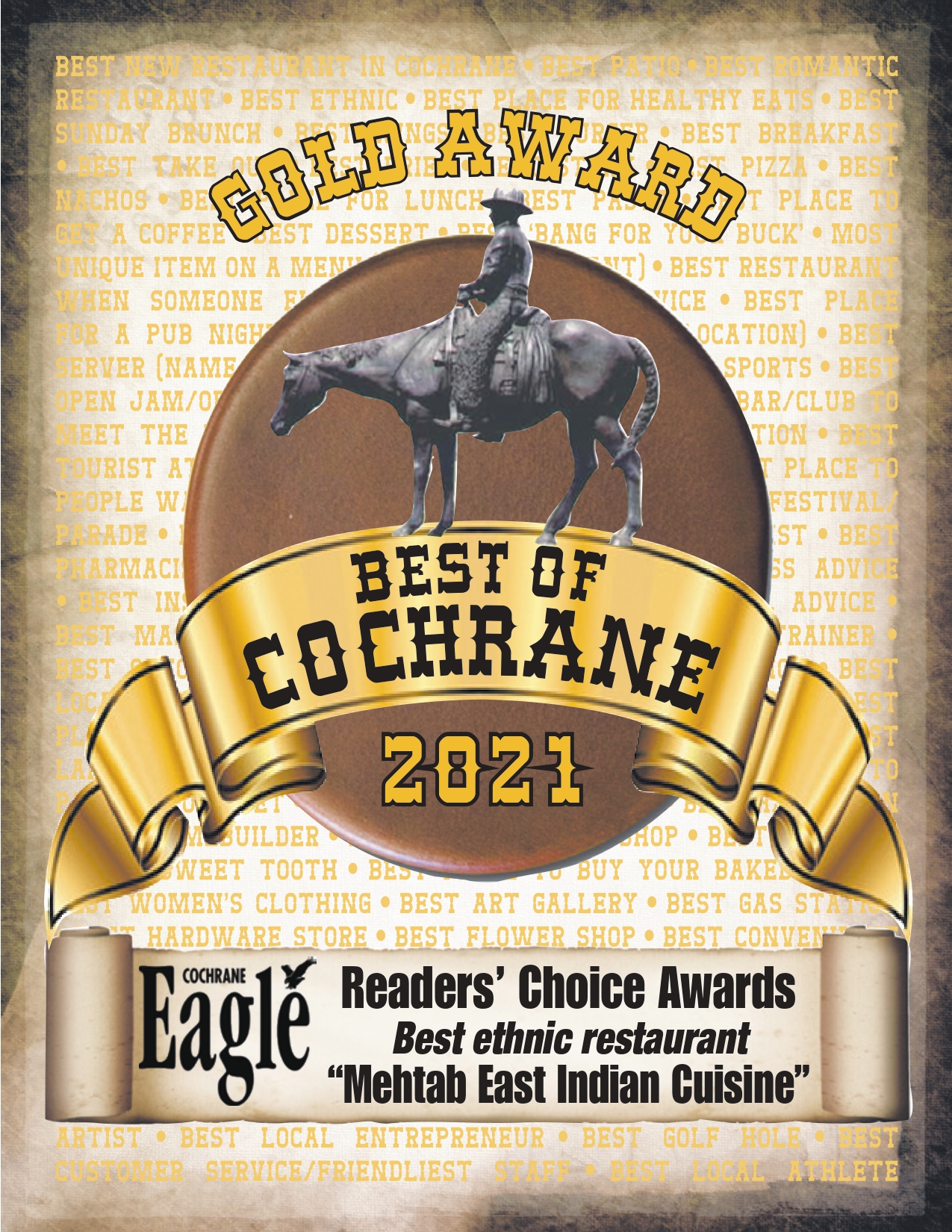 Customer's
Feedback
Best in Cochrane
My wife and I are frequent customers, the food and atmosphere here is fantastic. The restaurant is family owned and operated, Jag and Company clearly put their heart and soul into delivering the finest Indian cuisine.
They have a lunch buffet Sunday through Friday too!
Local Guide
Naomi Parker
A real favorite for my hubby and myself. We take a group of friends there annually and they always love the food! The service is good, the restaurant is well-kept and the dishes are super tasty!
Naomi Parker
Matej Budaj
First time going in there we were worried a bit based on how the place looks from outside, but we were very surprised later. Very friendly and nice personnel and great Indian cuisine. Tasty and high quality. Later we went for a lunch buffet to try more meals and really we haven't found anything that we wouldn't like. Ever since we regularly get meals delivered.
Matej Budaj
Abin Mathew
This is my second visit to Mehtab. Great service and awesome food. Had butter chicken on first visit and it was the best I had in years. Giving 4 star only because the chicken was on the tougher side on my second visit. However I would still recommend this place to anyone who is interested to enjoy authentic Indian food.
Abin Mathew
Cory Thibault
Simply put the reason behind me moving to Cochrane! The best Indian cuisine around including Calgary! Jag is the kindest owner, he has done a great job running the restaurant and always takes time to say hello and get to know you better. I've been a loyal customer for over 7 years now!
Cory Thibault
Jessica Sagoo
The food here was delicious, and the staff was very nice. I have been on the hunt for the best samosa in and around Calgary, and I have finally found it. The spices were amazing! The filling to dough ratio was perfect. I will definitely be back!
Jessica Sagoo